The Resilience Scholarship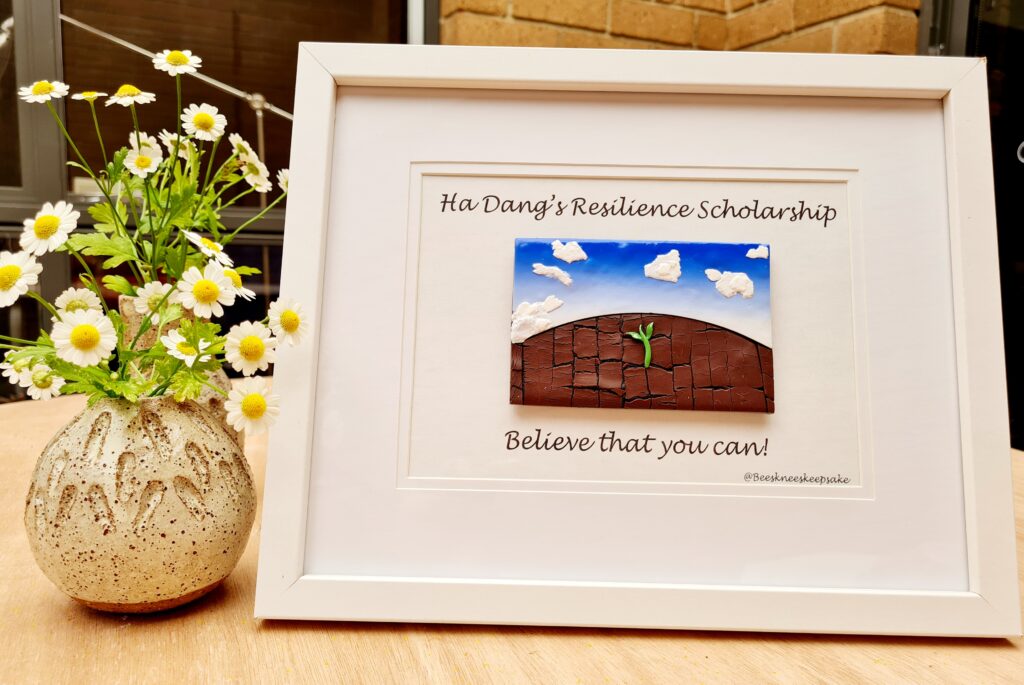 Founded in 2020, Ha Dang's Resilience Scholarship is a 5 year commitment to provide 2 annual scholarships to Year 11 and Year 12 students at Canberra College who demonstrated an excellent academic performance and resilience through the hardships during their study. The scholarships have been awarded at the end of the academic year to acknowledge the efforts of the students.
Plant trees in partnership with Fifteen Trees
Starting from 2020 in occasion of Bee's 18th birthday, Bee's Knees Keepsake started planting trees as a way to plant hope for the future. In 2021, Bee's Knees Keepsake has raised fund to plant 66 trees in her memory in West Gippsland and Mount Worth, Victoria.
What has now become an annual tradition, for Bee's 20th birthday in 2022 Bee's Knees Keepsake launched a campaign 'Adopt a blue bee, plant 5 trees" to raise fund to plant 100 trees.
For every 5 trees that you purchase, we will send you a blue-banded bee magnet as a thank-you gift.
By planting trees you are not only helping us to spread Bee's love around but also contributing to improve the environment to save our beautiful Australian native blue-banded bees which are under the threat.